Frying Machine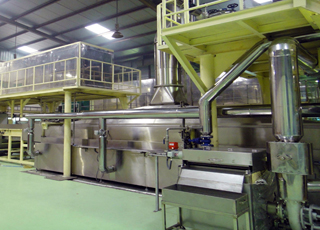 Frying Machine
The bottom of the frying machine is designed with a number of oil inlets to significantly adjust temperature in different frying steps to meet the needs of different noodle products.
Both ends of the machine are equipped with oil-removing devices like air knife (and blower) and oil scraper to effectively reduce the oil content of noodles and the oil consumption rate of the equipment effectively and thereby cut back the production cost.
TAG: Indirect heating fryer,
Contact Taiwan Lih Tay to Get a Quotation Now!