R&D

As the service provider for production lines, we have dedicated ourselves in the noodle production related machines for more than 5 decades in Taiwan.
We possess not only the hardware skill and ability to manufacture equipment, but also the intangible knowledge and experience as the service provider to improve and facilitate both of your existing and planning manufacturing facilities.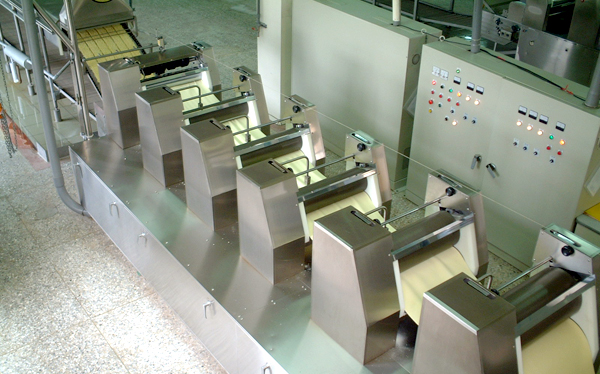 ---
The Advanced Manufacturing Equipment
Our food and noodle machines are manufactured in our modern facility. Moreover, our production capability lies in the wide range of advanced manufacturing equipment, such as laser cutting machinhes for steel plates, CNC machine centers, highly skilled technicians. All these provide a solid foundation for the high performance machines.
Excellent design lays a solid foundation for high availability
Begining with proven, reliable design, our engineers specialize in the noodle machinery, electrical control, noodle material properties and manufacturing processes, visualize and configure equipment that efficiently and economically meet your rigorous demands of each noodle production line project.