Mixer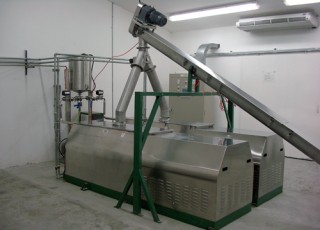 Mixer
A horizontal, two-axis designing, device features inverter speed adjustment, PLC, human-machine-interface (HMI) operation, and self-diagnosis. Adopting a thorough-agitating technique, the precision equipment simulates the traditional noodle-making master's process, including mixing, kneading, drawing, rest, massaging, in order to make noodles natural, tasty, and firm.
TAG: Batch type mixer,
Contact Taiwan Lih Tay to Get a Quotation Now!