Servo Motor Bowl / Cup Sealing Machine
LTAC-100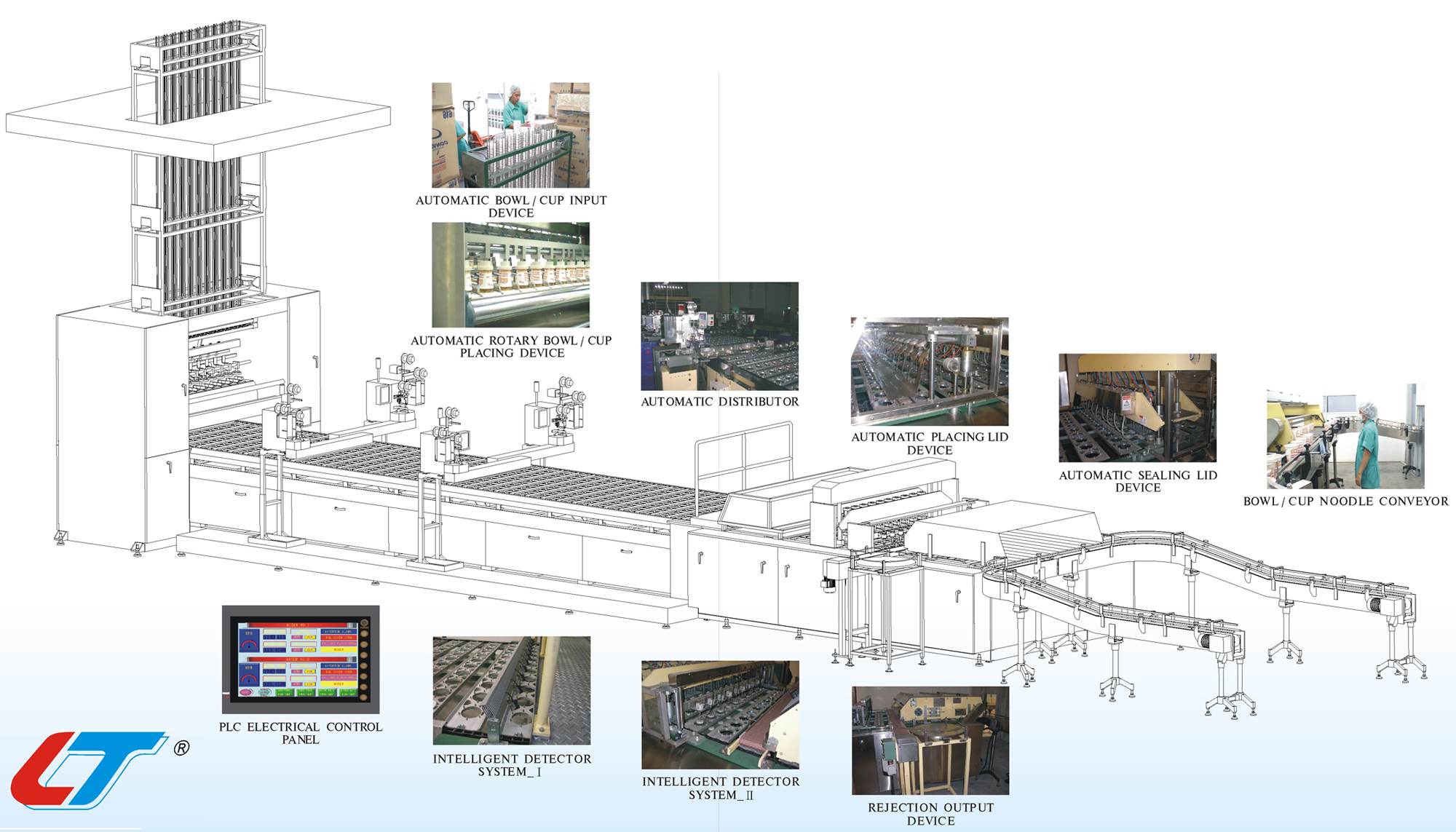 Servo Motor Bowl/Cup Sealing Machine (LTAC-100)
Specification
Production Capacity: 120~420 units/minute
Features
With the latest servo-motor driven technology, the capability, stability, and reliability of our automatic bowl / cup noodle filling and sealing machine will be surely guaranteed during the production process of your container noodles.
Features
The cup noodle sealing machine adopts CAM or Servo Motor transmission system. A fully automatic intelligent detector allows no covering without a bowl/cup and no sealing without a cover to reduce unnecessary waste. The sealing device features independent-control thermal sealing head, independent temperature display, transmission overload protection mechanism, and shutdown protection.
Dimension Drawing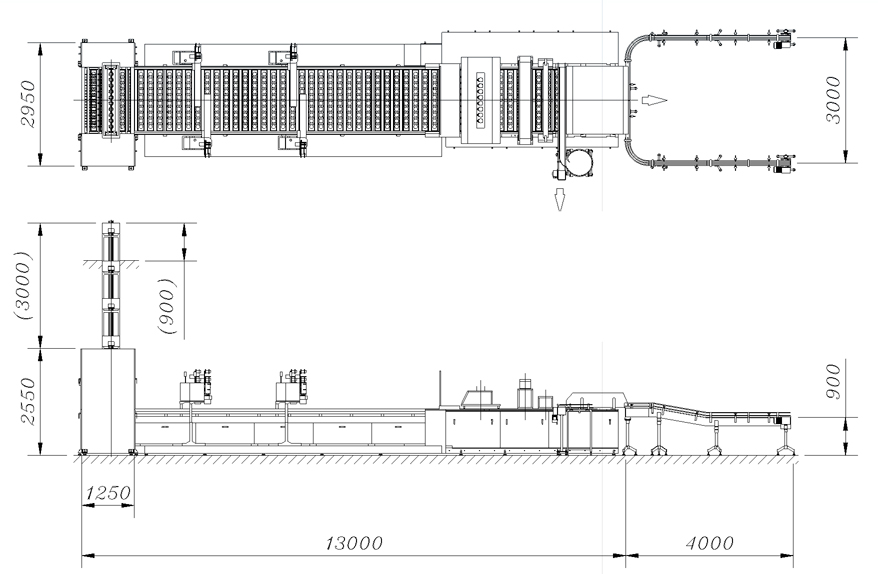 Machines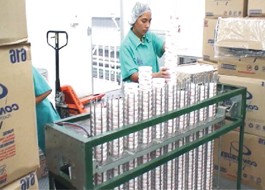 This packaging machine will place the cup stably and smoothly to the cup clip device.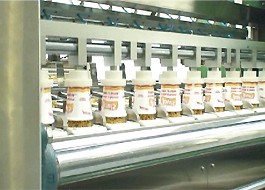 This cup loading equipment will move back and forth from the cup clip device and the cup sucking rotary device for the placement of cup onto the noodle cake.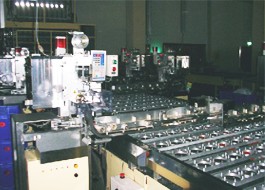 This automatic pouch dispenser is very easy to adjust the speed & pouch size with memory function to switch quickly between pouches with different specifications.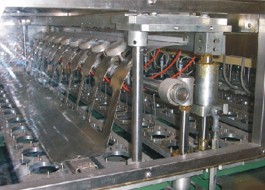 This packaging machine will place the lid onto cup and partial sealing device.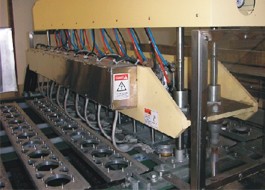 This packaging machine will seal the bowl/cup lid twice and inspect the sealing.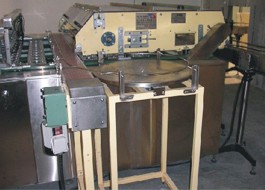 This production equipment will reject the disqualified bowl/cup noodle.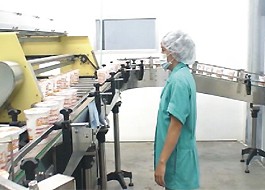 This finished product conveyor will divide bowl or cup noodles based on the required packaging machines.
Packaging Applications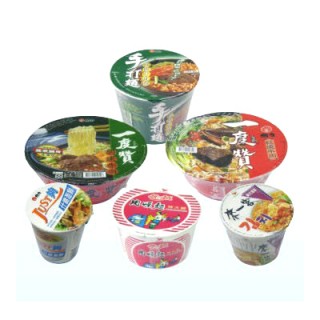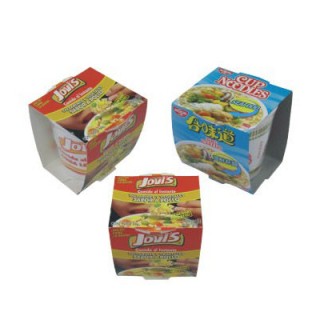 TAG: Bowl Noodle Filling Sealing Device,Cup Noodle Loader Conveyor,Container Noodle Packaging Machine,Cup Sealer,
Contact Taiwan Lih Tay to Get a Quotation Now!