Small Batch Vacuum Mixer
VMA-001
Small Batch Type Vacuum Mixer - Suitable for the production of superior noodle products for chain stores or laboratory.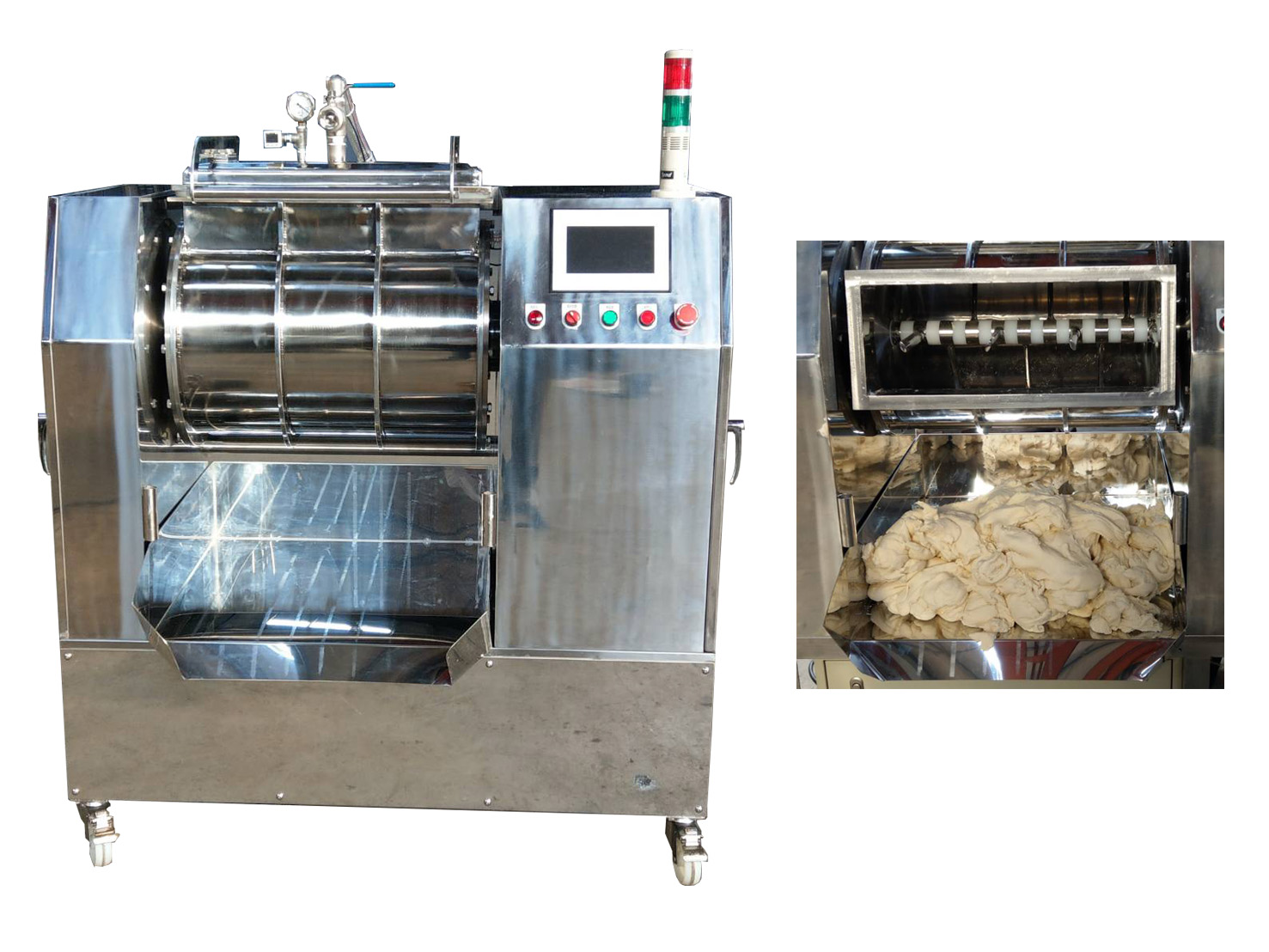 Vacuum Mixer (VMA-001)
Specification
Volume: 22 KGs (flour weight)
Weight: 470KGs (Empty)
Power Requirement: Driving Power 2HP, Vacuum Pump 2HP
Mixing Speed: 2~3 section speed adjustment
Main Material: SUS304
Dimension: 650mm(L) x 1233mm(W) x 1253mm(H), Cover-Open: 1760mm(H), subject to change based on clients' request
Features
Automatic operation cycle, automatic time control.
Easy operation, reducing mixing time (Compared with traditional manual mixing).
Improvement of dough quality, enrichment of noodle taste.
Uniform distribution of dough water (Compared with traditional mixers).
Pullery design suitable for small space and easy for cleaning.
Ready for use by panel setting without extra electric control box.
Dimension Drawing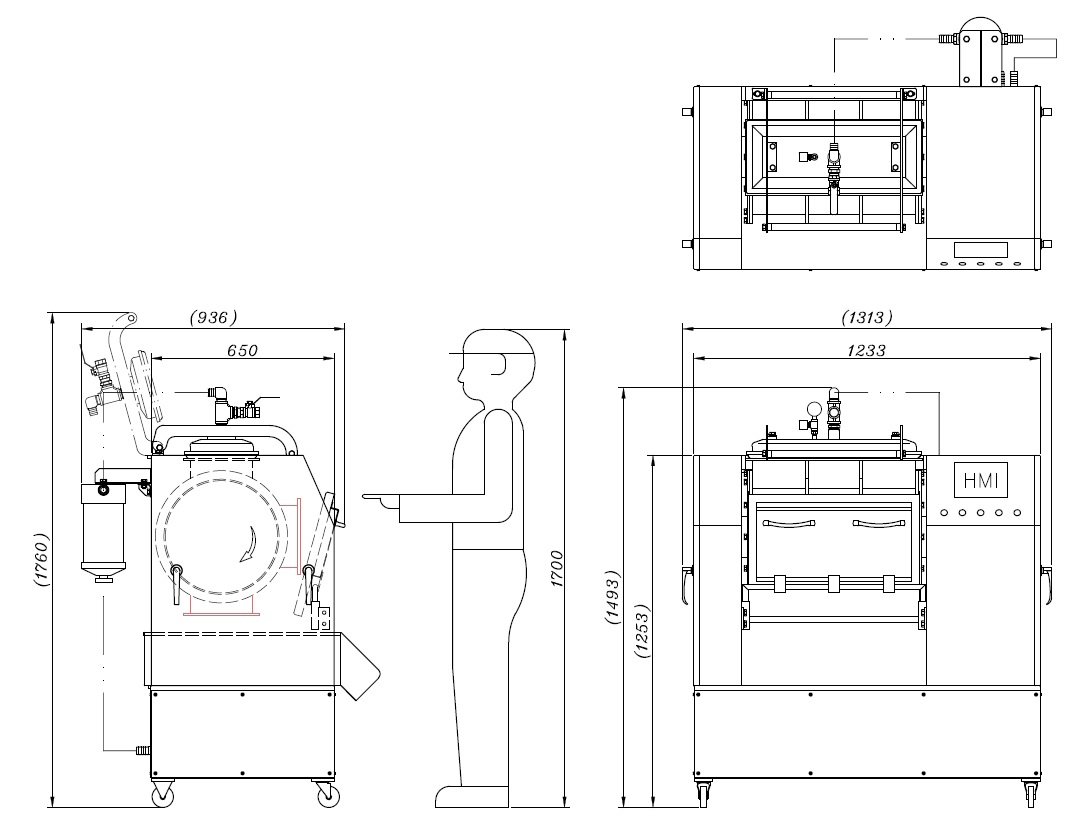 TAG: Levain Mixing Machine,Old Dough Mixer,
Contact Taiwan Lih Tay to Get a Quotation Now!