Stretching Machine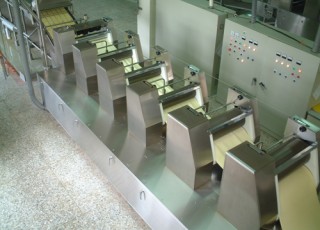 Stretching Machine
This noodle machine comprises five or six pairs of stretching rollers designed in independent transmission for ratio and synchronous control. Through the continuous dough stretching with sheeting rollers, the dough quality will be highly improved and the thickness dough sheet can be equally adjusted to the perfect rolling ratio for noodle production.
TAG: Dough sheeting slitting,
Contact Taiwan Lih Tay to Get a Quotation Now!